About Malaysia (EN)
Centuries ago, a prosperous sailor made a transit stop on the coast of Malaya. Could he have known at that moment, that he would fall in love with its sky, nature and its azure waters? He could hardly imagine that this beauty would captivate him forever and make him remain here until end of his days.
If you have made up your mind to visit Malaysia, you have definitely made the right choice! This is one of the most developed countries in South-East Asia and the perfect place to travel at any time of the year. In addition, you do not need to burden yourself with a tiresome task of going to the embassy, applying for visa and waiting for the "approved or denied" answer. Malaysia is a visa-free country for most nations. Its also very accessible, as all major international airlines fly to Malaysia.
Once you step outside the airport doors, you will immediately feel the fragrance of Malaysia – the sweet smell of the equatorial jungle heat, tropical foliage and flowers, exotic fruits and Asian cuisine. That memory will stay with you for years.
Malaysia today is a country that attracts millions of visitors each year with its incredible blend of cultures and religions, the diversity of architecture and abundance of various exotic dishes. It is home to one of the tallest buildings in the world – the Petronas Twin Towers, and KL Tower – telecommunications tower, the largest indoor bird park, two wonderful aquariums – and these are just a part of a long list of endless accomplishments and records of Malaysia. Many people return to this tropical paradise each year just to re-experience the kindness and warm hospitality of its residents. Malaysia's horizons are stretched from the rocky heights of Mount Kinabalu located in Borneo Island to the azure waters washing its fabulous coastlines, where promising diving opportunities constantly attract experienced divers from all around the world. Cool weather of Cameron Highlands has long been a popular place not only for Europeans but also for the visitors from the neighboring Asian countries. Malaysia always has something new and entertaining to offer to its visitors regardless of their age and interests. Visit Malaysia and experience it yourself!
TOURS & PACKAGES
Malaysia
EDUCATION ABROAD
Malaysia
BUSINESS TOURISM
Malaysia
Our awesome team is passionate and technology oriented. We can't live without constant innovation of the unique Destination Management products for our agents and clients to uncover UAE, Singapore and Malaysia to the extend much beyond of what is written in the travel books.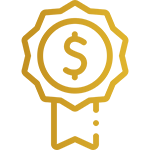 Great Price
Unique Products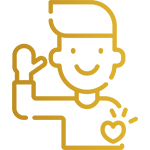 Friendly Support
Satisfied Customers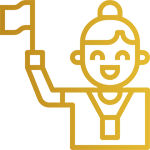 Experienced Guides
Secure Payments
Majority of transfers operated by us are using our own vehicles and trained drivers to share maximum information to brief tourists on how they can best spend their time in Malaysia.
Our transport is often leased to other tour operators, so don't buy it at higher price elsewhere when you can order it directly from us.