About Singapore (EN)
The word "Singapore" might sound like an exotic bird's cawk or an animal's roar. Singapore has gained its independence in 1965, and despite lacking natural resources, the nation developed rapidly, based on external trade and human capital. 
Singapore today is a country of fascinating contrasts and is probably the most prosperous country in South-East Asia, which is said to have its head in the future and its soul in the past. Singapore is known as the "Gate of Asia", where East meets West, and the latest technology advancement blends with ancient traditions. It is one of the safest and most hospitable places to visit in the world. You will never face problems with currency exchange, and calling home, sending a fax to a business partner, or responding to an email will not be hard. The public transport system is perfectly adjusted and functions with punctuality. Crimes, especially serious ones, are a big rarity. Pollution, dirt, and tropical deceases are non-existent in Singapore. Everyone speaks English fluently, so you don't need to worry about being misunderstood, even if your English is far from perfect. 
TOURS & PACKAGES
Singapore
EDUCATION ABROAD
Singapore
BUSINESS TOURISM
Singapore
VISA APPLICATION
Singapore
When you are in a temple, it is necessary to take off your shoes. You may take pictures for free almost in any temple, but sometimes ministers will ask for a donation (1-2 SGD). There is a possibility that you will be pointed to any deity that is not allowed to be photographed. Embassy Alliance Travel group suggests you to check with the temple workers before you enter or take pictures.
Tourists going on tours are recommended to wear light clothing – you are allowed to wear shorts and skirts in most temples but we suggest you to enquire before entry.
Tourists traveling to the "Raffles Hotel" are recommended not to wear sports clothing or slippers. Casual wear is ideal.
Indian and Malay food is to be eaten only with utensils or your RIGHT hand if you prefer a traditional method. Chopsticks should never be left in a plate of food, but be put on a special stand or on a table near the plate. If the serving contains two tablespoons, you need to use porcelain spoon for eating and silver one for adding food to your plate from the shared one. Take caution when ordering dishes as some of them might be unusually spicy.
There is a fine of 500 Singapore dollars for smoking in public places. Smoke only in strictly designated areas!
Do not practice jaywalking and do not cross the road during red lights, even if there are no cars around, as it can land you into the trouble and cost you a fine of 500 Singapore dollars or an arrest. You will have to pay the same amount a fine for driving without a seat belt on.
It is forbidden to eat and drink at an undisclosed location, import and chew gum, the fine for which is 300 Singapore dollars.
Littering, spitting on the sidewalk and the road are strictly prohibited. Singaporeans strive to keep their city perfectly clean and do not tolerate any pollution: Fine for littering – 500 Singapore dollars.
Unlike in other Asian countries, queues are to be respected in Singapore, so remember to stand in line at shops and taxi stands.
Finally, always remember that the most important thing in this journey is a camera and good vibes!
Our awesome team is passionate and technology oriented. We can't live without constant innovation of the unique Destination Management products for our agents and clients to uncover UAE, Singapore and Malaysia to the extend much beyond of what is written in the travel books.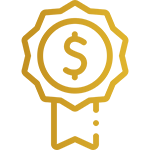 Great Price
Unique Products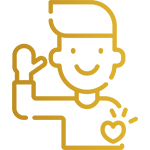 Friendly Support
Satisfied Customers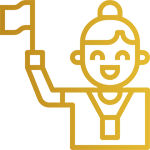 Experienced Guides
Secure Payments
Majority of transfers operated by us are using our own vehicles and trained drivers to share maximum information to brief tourists on how they can best spend their time in Malaysia.
Our transport is often leased to other tour operators, so don't buy it at higher price elsewhere when you can order it directly from us.